Fresh Design & Build Websites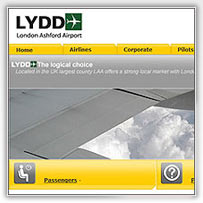 Web Site Hosting
We are able to provide extremely robust and reliable hosting through our partnership with Europe's largest hosting facility. Websites live on a computer attached to the internet and it is important that the machine it is on does not crash or that there is a backup plan so that the site is never off line.

Domain Names
We can advise on and register suitable domain name(s), and set them up so that they point to your website and that your email is handled correctly. Fresh will manage all these issues for you so there is no need to understand the intricacies of what goes on behind the scenes of the internet.
Fresh design and build and can host appealing, lightning fast websites, that work beautifully on any screen size - mobile, tablet or desktop.
We are experienced in deploying online databases and from small to large. So if you want your entire database or just a constantly up to date list of contact details available online then we can help.
If you want to be able to update and edit your own website directly then we have several solutions for you, from simple "update key items" right through to total content management through WordPress or at enterprise level if needed.
There are many outcomes a website can offer an organisation. We immerse ourselves in the company to gain a full in depth understanding of what can be achieved with the website.
Because of our long experience of designing and building appropriate websites we can often suggest ways to enhance or streamline the clients processes, off and online, and so provide benefits that were way beyond the clients expectation.
NEW! have we have written a 9001 compliant QMS document management system as a WordPress plug-in. A low cost solution for SMEs. Contact Us if this is of interest.
Graphic Design
Fresh are able to design exceptional looking websites. Alternatively you could choose from a range of ready-made website templates to use as a starting point which, if appropriate, we can then tailor to your specific requirements.
Search Engine Optimisation
Fresh are able to build your site with search engines in mind and offer you the best chance of appearing where you want to be the search engine results. We can also optimise an existing site and recommend ways to improve its results. We have had exceptional success with this, it really gets results.
If you are thinking about a website, then it may help to choose the type of look you require by visiting website template site and choosing from the range available.
Websites With Databases
Fresh can make your data available interactively online to provide powerful services to your web users.

Websites With Content Management System (CMS)
Update your own website online. We have various solutions changes right through to total website control.

Search Engine Optimisation
Where you appear in Google or Yahoo can make a massive difference to how many people visit your site. We build with this in mind from scratch and can also re-fresh an existing site greatly improving its search engine results position.

Hosting
Top quality hosting on Europe's largest Internet facility.
Features
Automatic texting when there is a website contact. Auto reply to email. full website statistics, your own control panel, Microsoft SQL Server etc.