Fresh Interactive Design & Create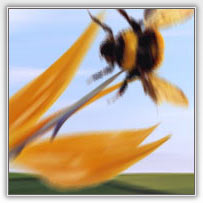 Websites where clients update their own content, PowerPoint presentations, Prezi presentations, online databases and Interactive Cd-ROM including Adobe Acrobat Pdf.
We are easy to work with and very experienced in delivering digital media such as:-
Modern and successful websites which can include client content management, on-line databases and e-commerce that put you in control of your Internet content.
Winning PowerPoint presentations setting you on target by design to achieve that important result.
Effective Interactive CD-Rom. From graphic design and production of the interactive content, including Adobe Acrobat PDF's, through to art-work and managing the pressing.

Since 1996, we have helped clients present themselves in better and more effective ways.
In 2012 we welcomed Tesco, GlaxoSmithKline, London School of Hygiene & Tropical Medicine, AmberFin, Primecare, Harriman Steel, Twinings and Paladin Investments.
We are finding that increasingly clients are asking us for better design in their presentation throughout their organisation including Microsoft Word documents and newsletters through to Outlook email newsletters and stationery.
Take a look at some of the examples of our work by using the links on the right or from the Case Studies link.
Find the the top 10 best web hosting providers at the right cost.
Fresh bring great design, structure, movement and experience to your important PowerPoint presentation.
Websites should achieve results, be well designed, usable, accessible and have content controlled by you.

We provide the whole process, from original concept, creation of content, packaging design and pressing.

Local & Government Agencies
Housing Corporation, Hampshire C.C., Visit Britain. The Greater London Authority, ESCC etc.

Private Sector, Aerospace & SME's
Including RBI, Unilever, Sun Alliance, Reuters, easyJet, MasterLease etc.

Education
Sussex University, Varndean College, Haywards Heath College, Brighton University, London University, Birmingham University.

Associations & Unions
Criminal Law Solicitors Association, The International Masonry Society, Unison & IAGC.

Helping to build membership and communicate effectively.